Let's make stories together
BE A PART OF UPPSALA'S NEW CENTRAL BUSINESS DISTRICT WITH A FOCUS ON TECH, LIFE SCIENCE AND SUSTAINABILITY – A PLACE WHERE INNOVATIVE IDEAS GROW INTO INNOVATIVE SOLUTIONS.
Interested in space?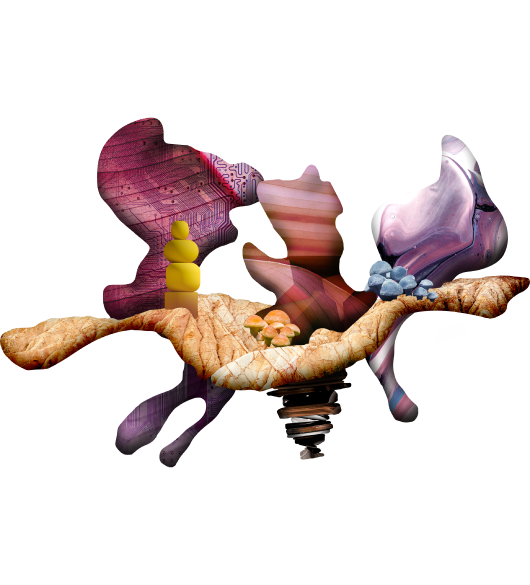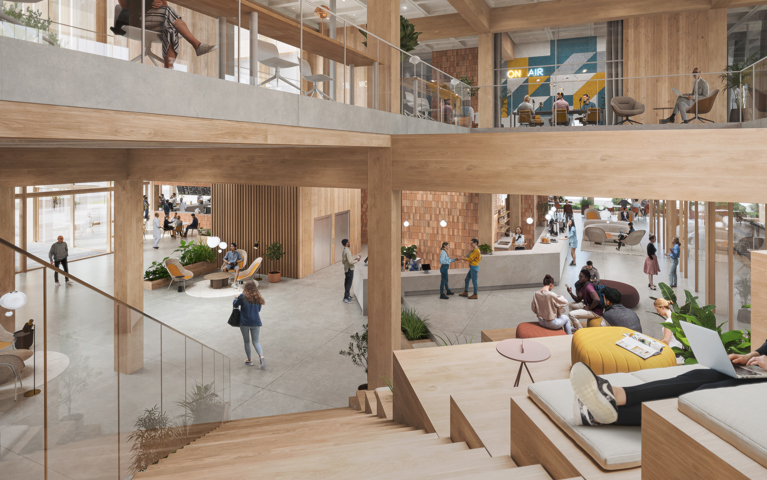 Everyone is welcome
Where the future becomes presence
In Uppsala's business district (UCBD), property development company Vectura is developing two hubs spanning 40,000 m2 of space for offices, labs, co-working and shared services.  
Read more about Upside Stories and get in touch!
"Upside Stories will strengthen Uppsala's position as a deeptech and life science hub for Sweden."
Andreas Larsson, CEO of STUNS.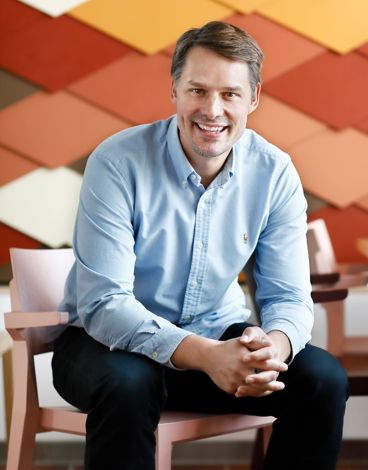 Upside Stories environmental profile
Our Ambition
Most building projects today compete to minimise their environmental impact, however they do so by placing focus on the operational phase. Our ambition is to go further than that and keep the impact of Upside Stories to a minimum across the board – not just in the operational phase, but in terms of the materials used and our building process as well. We care about the future, and so sustainability is a cornerstone and a natural component in all that we do. Not simply to eliminate negative consequences, but to create a positive footprint for both people and the environment. 
Value-generating development: creating the right spaces and conditions to meet humanity's future needs

 

Health and well-being: always providing the highest possible level of well-being, inclusion and comfort for the people in and around our buildings

 

Climate and circularity: driving development towards climate neutrality, circularity and clean-material flows, with minimal resource consumption both now and long into the future

 
Upside Stories embraces diversity and inclusion. In doing so, it will attract the best people and maintain its allure as an innovative and creative hub in our quest to make the world a little better. 
Don't be a stranger!
Get in touch
Are you looking for a place to grow your business and to be a part of Uppsala's new innovation district?  
We'd be happy to hear from you and help you create the best space for your company! We're in this together. 
Katarina Fu
Business Developer
About Upside Stories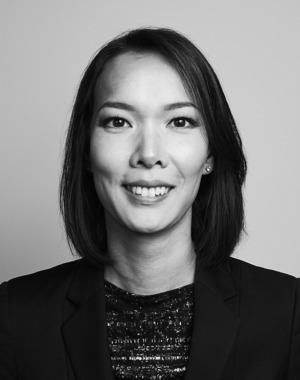 Upside Stories Offers
Uppsala's new tech and life science centre 
A cluster of enterprises pursuing world-class research
40,000 m2 flexible work spaces
Premises from 100 m2 to 30,000 m2
Space for approximately 2,000 employees 
Shared meeting spaces, canteen and shared services
Restaurant and venues for corporate events and inspiring lectures 
400 m from Uppsala Central Station 
20 mins to Arlanda, 35 mins to Stockholm 
Building completion from 2025